Welcome to the Parent Teacher Association for Brookvale Elementary in Fremont, California. Our mission is to encourage and promote parent involvement to benefit our children's education. Please join us!
Thank you so much to everybody—students, families, staff, and volunteers—who helped to make this year's Bronco Gallop so fun! The money the PTA raises through the Bronco Gallop goes to classroom fund ($22/student)and various enrichment assemblies loved by students and teachers—such as STEAM museum assembly and music assembly, cultural awareness events, PTA-sponsored free Family Movie Nights, Teacher Appreciation Week, etc. We are still shy of our financial goal, and we may have no choice but to cut back all the above activities, unfortunately. Please help us reach our final goal, so our students can benefit from everything the PTA can offer. Thank you!
---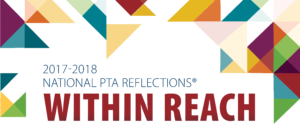 Dear Brookvale students and parents, We thank you for your interest in the Brookvale PTA Reflections  program. It has been ...
Read More
---
---
Past Posts: